Proposals under consideration include the creation of a town square with retail and restaurant locations and landscaping. This may involve removing the fire station and health centre from the Concourse building and relocating them nearby. There would be external cosmetic changes to the Concourse building itself (originally built in 1974).
February 2010
At the Area Forum of 24 February 2010, Mr Mortimer of Wirral Council said that the project is now being taken forward by the Council's Asset Management Team (previously it was under the Special Initiatives Team).
July 2008
We heard that four developers had shown an interest and one would be selected by April 2009.
June 2008
Wirral Council Officers gave an update at the West Wirral Area Forum held in Hoylake on 11 June 2008. They said there are currently discussions with partners (Primary Care Trust, and the Fire service) about what possibilities exist.
Plans for redevelopment of West Kirby Concourse appeared on the Christopher Rodgers website in late June. See
www.chrisrodgers.co.uk/architectural-project-management/projects/project-item.php?id=10
. These were not mentioned at the Local Area Forum.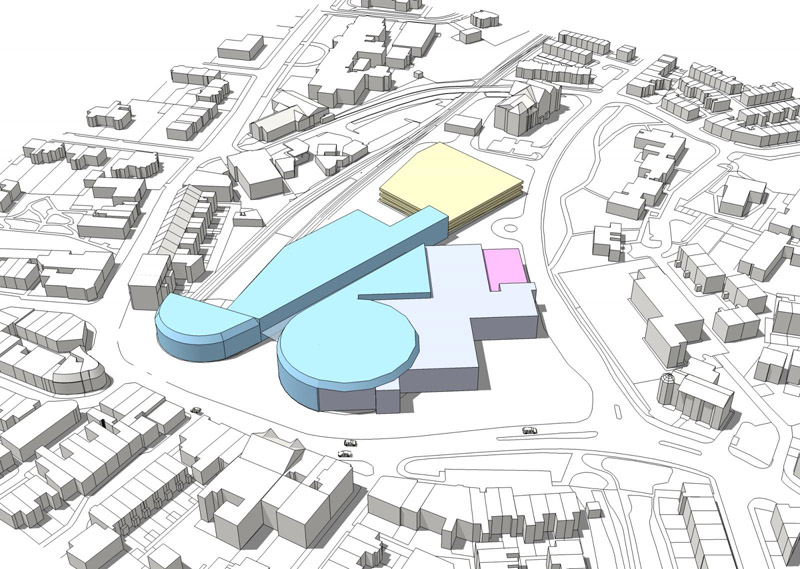 The website describes:
"
West Kirby
"Town regeneration project.
"The Greater Concourse project is a master planning project. The site extends over some 6 acres in central West Kirby town. The scheme comprises approximately 130,000 sqft retail, 130,000 sqft offices, 22,000 sqft Health Care Centre, 460 bays multi -storey car parking facility and refurbishment of the train station.
"The project involves close collaboration with a leading developer, local authority and various consultants. The proposed redevelopment will encapsulate the ambience of the original West Kirby village environment. It will create a cohesive scheme that integrates into the town centre through rationalisation and sensitive redevelopment of the whole site. The scheme will also maximise the full potential of the site and brings cultural, social and economic transformation to the area."
April 2008
Close to the Concourse, plans to close Wirral Partnership Homes' sheltered housing at Bridge Court in West Kirby have been announced and are causing controversy - see
www.wirralglobe.co.uk/display.var.2218414.0.mps_anger_over_care_home_threat.php
.
February 2008
At the West Wirral Area Forum, it was announced that four developers had been shortlisted to submit plans. It is understood that Waitrose had shown an interest.